Patriotic Picks: February 2019
Whether it's via their tone, topic, or tenor, certain works just say "America." Here are three such titles, suggested by David Bruce Smith, founder of the Grateful American™ Foundation, in partnership with the Washington Independent Review of Books.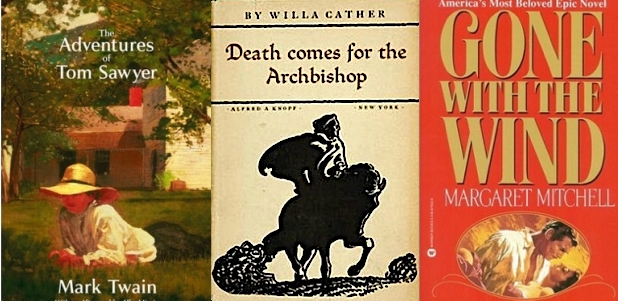 The Adventures of Tom Sawyer by Mark Twain. Humor, sentimentality, and the irrepressibility of the human spirit combine and shine in a seminal tale of 19th-century boyhood.
Death Comes for the Archbishop by Willa Cather. It's 1851, and Father Jean Marie Latour arrives in New Mexico to spread the Gospel. And, for four decades, he does just that — gently, quietly, and while surrounded by his own unyielding loneliness.
Gone with the Wind by Margaret Mitchell. Civil War-ravaged Atlanta burns as hotly as the tempestuous love between Scarlett O'Hara and Rhett Butler in this Pulitzer Prize-winning novel that captures the death of the Old South.