October 2021 Book Recommendations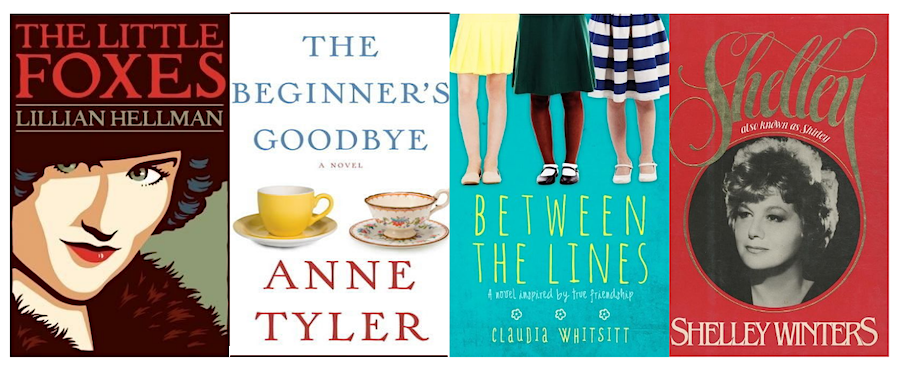 Lillian Hellman's THE LITTLE FOXES; four conniving siblings angle for advantage in a corrupt deal.
Anne Tyler's THE BEGINNER'S GOODBYE; a widower acclimates to his wife's sudden death.
Claudia Whitsitt's BETWEEN THE LINES; three Detroit girls from different backgrounds become best friends during the racial tensions of the 60s.
Shelley Winters's SHELLEY: ALSO KNOWN AS SHIRLEY; from Brooklyn to Hollywood and Monroe; Brando, Flynn, Holden; stardom.