Jewish Literary Festival 2013 In Washington, Dc
The Hyman S. & Freda Bernstein Jewish Literary Festival features several not-to-be-missed events from Sunday, October 6 – Wednesday, October 16.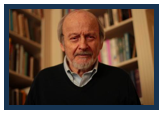 The kick-off event features literary master E.L. Doctorow. He will read from his newest book Andrew's Brain: A Novel.
The event will take place at the Montgomery College Cultural Arts Center beginning at 7 pm.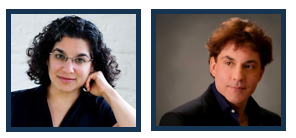 Another not-to-be-missed event is the Local Author Fair featuring Melissa Ford, author of Measure of Love and David Bruce Smith, author of American Hero: John Marshall, Chief Justice of the United States. Read an interview with David Bruce Smith in the GW English Blog about the event.
Meet and greet the Washington, DC authors and buy a locally grown book. The event takes place at the  The Washington DC/JCC from 7 – 8:30 P.M.
Local Authors
Peter Adams, Politics, Faith, and the Making of American Judaism
Mitchell Bard, After Anatevka
David Ebenbach, The Artist's Torah
Fred Flatow, Loss and Restoration: Stories from Three Continents
Melissa Ford, Measure of Love
Frederic J. Frommer, You Gotta Have Heart: A History of Washington Baseball from 1959 to the 2012 National League East Champions
Barbara Goldberg, Scorched by the Sun
Merrill Leffler, Mark the Music
James Loeffler, The Most Musical Nation: Jews and Culture in the Late Russian Empire
Laura Melmed, Eight Winter Nights: A Family Hanukkah Book
Susan Orlins, Confessions of a Worrywart: Husbands, Lovers, Mothers, and Others
Suzanne Richardson, Angelfish
David Bruce Smith, American Hero: John Marshall, Chief Justice of the United States
Moustafa Soliman, An Arab, a Jew and a Truck
Tammar Stein, Kindred
Mary L. Tabor, Who by Fire
The event is free. For more information visit the official website.