January 2015 Newsletter – Here's To A Book-centric 2015
Doug Bradburn on George Washington: The Tantalizing Man Behind the Myth
What made George Washington the profoundly effective leader that he was? That's the question we asked Doug Bradburn, the Founding Director of Mount Vernon's Fred W. Smith National Library.
In this episode of the Grateful American™ TV Show, co-hosts David Bruce Smith and Hope Katz Gibbs interview the specialist on Washington, and you'll be fascinated by the insights that Bradburn provides about the man behind the myth.
---
What is the Future of American History Education? A Q&A with John Gray + Bruce Cole
John Gray, the director of the Smithsonian's National Museum of American History and Bruce Cole, the former Chairman of the National Endowment for the Humanities discuss the future of American History with David Bruce Smith and Hope Katz Gibbs, co-hosts of the Grateful American ™ Radio Show.
---
Book Review: "Watch Me: A Memoir" by Anjelica Huston
Anjelica Huston comes from royal cinematic lineage. Her grandfather and father, Walter and John Huston, were Academy Award winners and widely respected directors whose comprehensive oeuvres remain relevant. But, despite that paternalistic precedent of patina, it has not always been easy for the actress to further herself in film.
Reviewed by David Bruce Smith for Washington Independent Review of Books.
More Book Reviews by David Bruce Smith >>
---
January Book Recommendations
Four books that should not be missed.
---
2014 in Review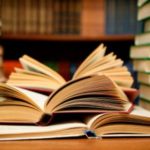 2014 was filled with many book related projects – Book Recommendations, Book of the Week, Book Reviews and the new Grateful American™ Book Club. MORE >>
---
Spotlight on John Marshall
The children's book, American Hero: John Marshall, Chief Justice of the United States, authored by David Bruce Smith and illustrated by Clarice Smith, is a must-have for anyone interested in the nation's Founding Fathers
Learn More >>
---
The Grateful American™ Book Club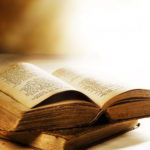 Join The Grateful American™ Book Club for book reviews of American History Books.
More >>