There's something about a book that is so fitting for a graduate. A special one goes hand-in-hand with academia as a keepsake and remembrance of that glorious day when studies were completed, and you felt the freedom of accomplishment and endless possibilities.
I was given books when I graduated from college.
My uncle remarked, "You have just finished school. Congratulations! Now here is something more to read."
My mother gave me art books, which still inspire me.
My father gave me a journal to document my travels and project plans.
When I stumble across my graduation gifts, they always remind me of the promise of the past, present and future.
Here are our recommendations for some Great Books for Grads.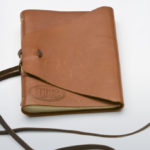 "Three Miles from Providence: A Tale of Abraham Lincoln and the Soldiers' Home"
Combining the history of Lincoln's Cottage with the tale of 7 generations who watched over the historic residence in Washington, DC., this is the perfect book for students of American History, English or Literature.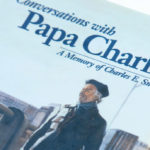 "Conversations with Papa Charlie"
The remarkable true-life story of entrepreneur and philanthropist Charles E. Smith. This biography is sure to inspire all graduates. Makes a great gift for students and alumni of the Charles E. Smith Jewish Day School, and prospective business majors. Also available in an ebook edition.
"Afternoon Tea With Mom"
A coffee table sized book that illuminates the art—portraiture, florals and equestrian—of Clarice Smith. Available on Amazon.