Jewish Literature Live! Presents Shulem Deen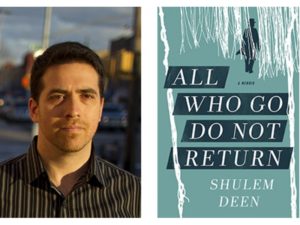 George Washington University's Department of English and Jewish Literature Live proudly present a reading by Shulem Deen, author of All Who Go Do Not Return, on Tuesday, Feb. 13, 2018 at 7 – 8:30pm.
Deen's memoir uncovers his experiences "off the derech", exploring his Judaism and himself outside of the ultra-Orthodox community from which he came. All Who Go Do Not Return is a 2015 National Jewish Book Award Winner and the Independent (UK) listed Deen's memoir in "43 books to read before you die."
The event will be held at George Washington University's Marvin Center Amphitheater (800 21st St NW).
It is FREE and open to the public. First come-first serve seating.