Jewish Lit Live Presents Phyllis Rose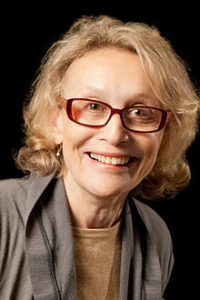 The George Washington University Department of English and Jewish Lit Live proudly present a reading by Phyllis Rose on Tuesday, April 19, 2016 at 7pm in the Marvin Center.
Phyllis Rose is an essayist, literary critic, and professor. A naturally voracious reader and lover of literature, Phyllis Rose holds a B.A. from Radcliffe College, an M.A. from Yale University, and a Ph.D. from Harvard University. She has written many books, including Woman of Letters: A Life of Virginia Wolf (1978), Jazz Cleopatra: Josephine Baker in Her Time (1989), and The Year of Reading Proust: A Memoir in Real Time (1997). She will be reading from her most recent book, The Shelf: From LEQ to LES: Adventures in Extreme Reading.
Jewish Lit Live hosts rising and renowned Jewish American writers to speak with the GW and literary community. Guest speakers have included emerging leaders, National Humanities Award Recipients, international bestsellers, and UN-Award Winning Writers, e.g. Michael Chabon, E.L. Doctorow, Nicole Krauss, & Erica Jong.
Jewish Literature Live is made possible by the generous support of David Bruce Smith, BA '79, a former member of GW's Board of Trustees and an alumnus of the English Department.
This event is free and open to the public. First come, first serve seating. The Cloyd Heck Marvin Center (MC) Address: 800 21st Street, N.W. Washington, DC 20052