Jewish Lit Live Presents: An Evening With Fran Lebowitz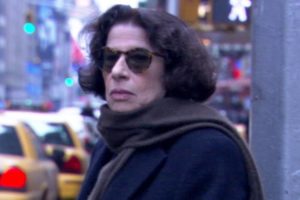 The George Washington University program in Judaic Studies and the Department of English proudly present the final event of the Jewish Lit Live (JLL) Spring 2014 season with an evening with quintessential New Yorker, Fran Lebowitz, on Thursday, April 17, 2014 at 7:30PM at the Jack Morton Auditorium (Media and Public Affairs Building, 805 21st Street, N.W.)
Fran Lebowitz is an American author, actor and public speaker known for her witty, often acerbic viewpoints on life, culture & politics. Notable works include: Metropolitan Life and Social Studies, which have been collected in The Fran Lebowitz Reader. Martin Scorsese's documentary, Public Speaking, chronicles Lebowitz's life and various speaking engagements throughout the years.
Jewish Lit Live hosts rising and renowned Jewish American writers to speak with the GW and literary community. Guest Speakers include emerging leaders, National Humanities Award Recipients, international bestsellers, and UN-Award Winning Writers, e.g. Michael Chabon, E.L. Doctorow, Nicole Krauss and Erica Jong.
This event is FREE and OPEN to the public. First come, first serve seating.